Back to Events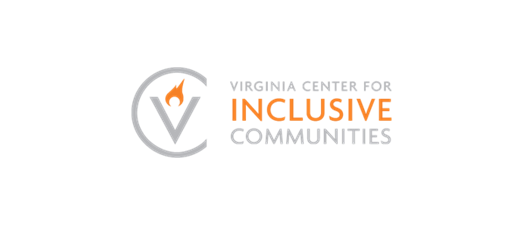 Workshop: Understanding Unconscious Bias
Learn to cultivate empathy and understanding throughout your museum
Monday, February 10, 2020
Event Details
Understanding Unconscious Bias: Fostering Diversity and Inclusion at Your Museum
As the demographics in our workplaces and in our communities grow increasingly diverse, it becomes more important that museums become inclusive spaces for everyone. That begins with you and your fellow staff members. Designed for all museum staff, regardless of position, this workshop will help participants better understand unconscious bias and how to create empathy and understanding for the visitors and communities you serve.
Enhance your diversity awareness and bias reduction. Learn to respect and appreciate differences and how to create a work environment in which everyone feels they belong and can be productive. You will come away with an understanding of individual actions you can take to foster inclusion, practical tips and approaches you can implement to help eliminate bias and prejudice at your museum and the motivation and skills to continue working on these issues.
Guest Speakers
Charm Bullard, Director of Programs at the Virginia Center for Inclusive Communities (VCIC). In her role, she designs and facilitates educational programs on diversity and inclusion for middle schools, high schools, colleges, workplaces, and community groups. Charm particularly specializes in VCIC's higher education, workplace, and community programming and has conducted over 300 workshops across the Commonwealth of Virginia. She is particularly known for her warmth and humor as a facilitator, and her passion for encouraging and supporting diversity and inclusion. Ms. Bullard received her Bachelor's degree in English from Lander University and her Master's degree in Education from the University of Georgia.
Ms. Bullard may be joined by additional VCIC staff: Jacquie Johnson, Professional Development Coordinator or Nelson Reveley, Outreach Programs Coordinator.
Virginia Center for Inclusive communities
VCIC traces its roots back to 1935 in Virginia. With a lengthy and rich history, it has been destined to change with the times, even as it works to change the times in which we live. Originally founded as the Virginia Region of the National Conference of Christians and Jews, the Virginia Center for Inclusive Communities has concluded its association with NCCJ and has joined with many of its fellow offices across the country to become the cornerstone of a new movement fighting prejudice in all its forms.
Credit for the Virginia Certificate in Museum Management
Career Development OR Internal Affairs
Registration Information
The workshop is currently sold out. Please contact 804.358.3173 or email cnewton@vamuseums.org to be added to a waiting list for cancellations. Thank you for your interest.
Registration Instructions:
Please provide attendee contact information for tickets purchased. It is preferred that each attendee register themself in order that event history is correctly tracked in each attendee's profile. If you are not a member, consider joining to take advantage of the discounted member rate.
Having trouble? We're always happy to help! Contact VAM at 804.358.3170 or email cnewton@vamuseums.org