Virginia Museums Expanding Online
A CARES Act grant project from the Institute of Museum and Library Services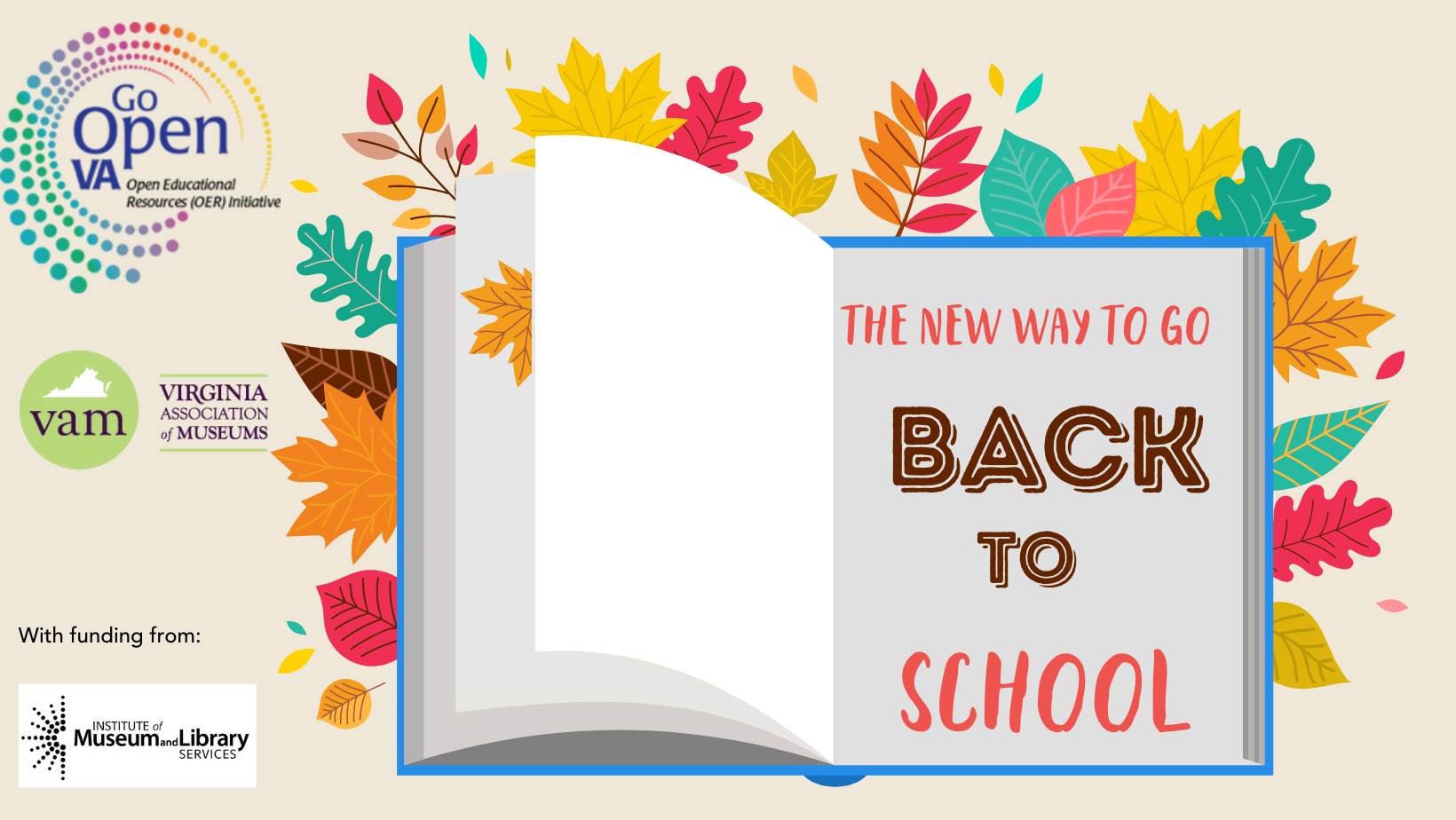 Using #GoOpenVA To Reach Teachers
If there is one thing the pandemic taught museums, it is that we need to be able to reach our audiences virtually. Moving forward, one of those audiences needs to be students. Our recent grant project funded by IMLS worked with local Hanover County museums as well as the Virginia Department of Education to pilot the use of VDOE's GoOpenVA platform. This platform is designed to provide access to all types of virtual resources to the teachers of Virginia's students. Those teachers are in desperate need of authentic, local resources to help them teach concepts from Virginia history to English and Science. Explore the resources below to help you learn more, and start using GoOpenVA today!
Virginia Department of Education Resources
Brand new to GoOpenVA? Here is an introductory flyer to give you a brief overview of the platform and its uses.
Ready for the next step? Take this basic tutorial on getting online with GoOpenVA.
Museum content uploaded to GoOpenVA is all governed by creative commons copyright license. Wondering what that means? Take this tutorial here.
Teacher Fellows Work
Part of our grant project involved working with two teacher fellows throughout the last year, to help us better understand what they need for their classroom, and how museums can make choices about what to upload to GoOpenVA. Here are some of the resources that these amazing fellows, both teachers in Hanover County Public Schools, put together.