Virginia Certificate in Museum Management
VAM is the only association to offer a certificate in museum management!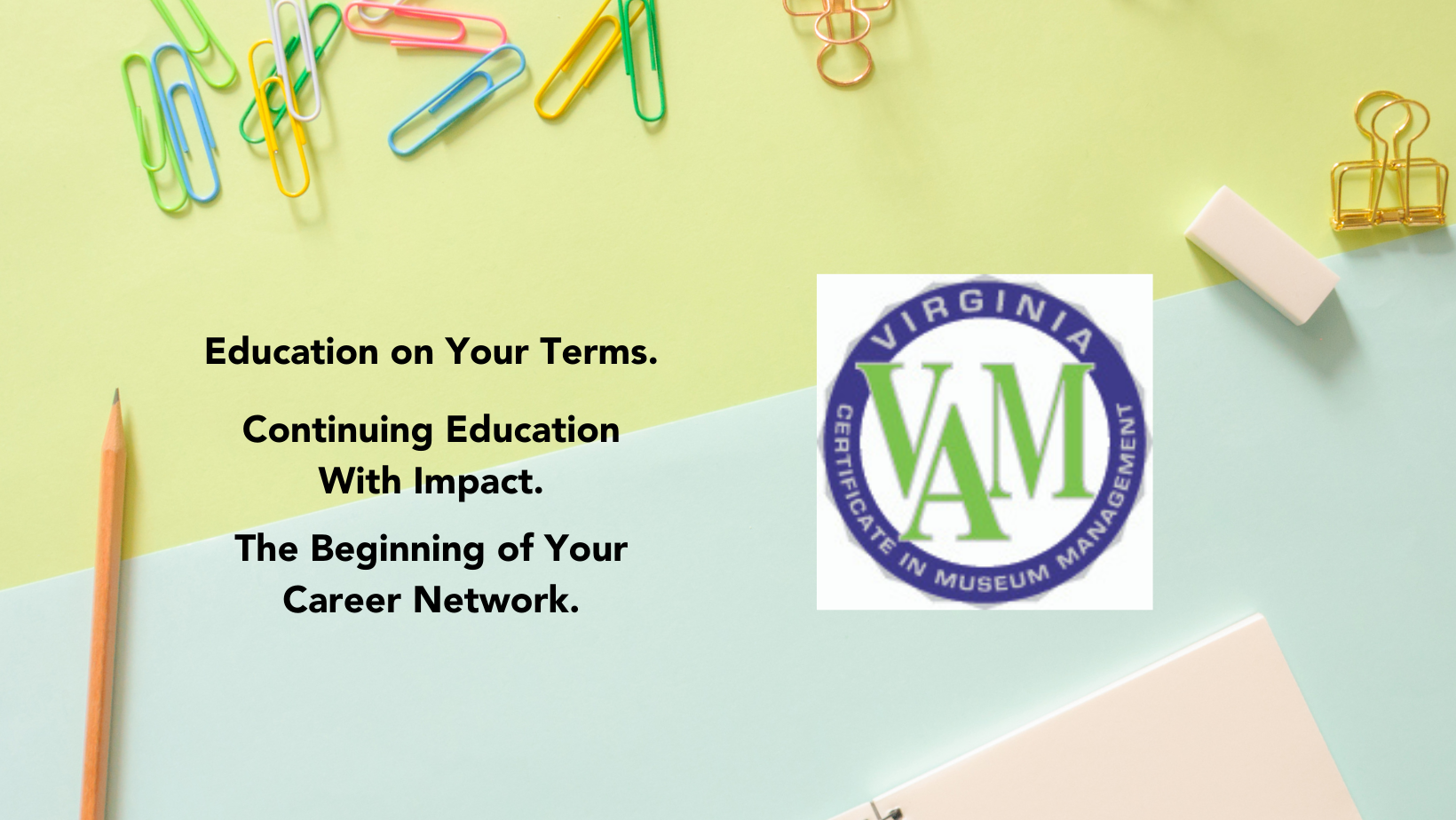 The Virginia Certificate in Museum Management provides a comprehensive understanding of various facets of museum management, including collections care, education and outreach, exhibitions, external relations, internal affairs, as well as career development. The program was created to provide high level, easily accessible professional growth to career-minded museum staff and volunteers. This respected program combines credit for our hands-on and online professional development opportunities with training from organizations across the state and country.