VAM Annual Conference 2022
March 5-8 in Richmond, Virginia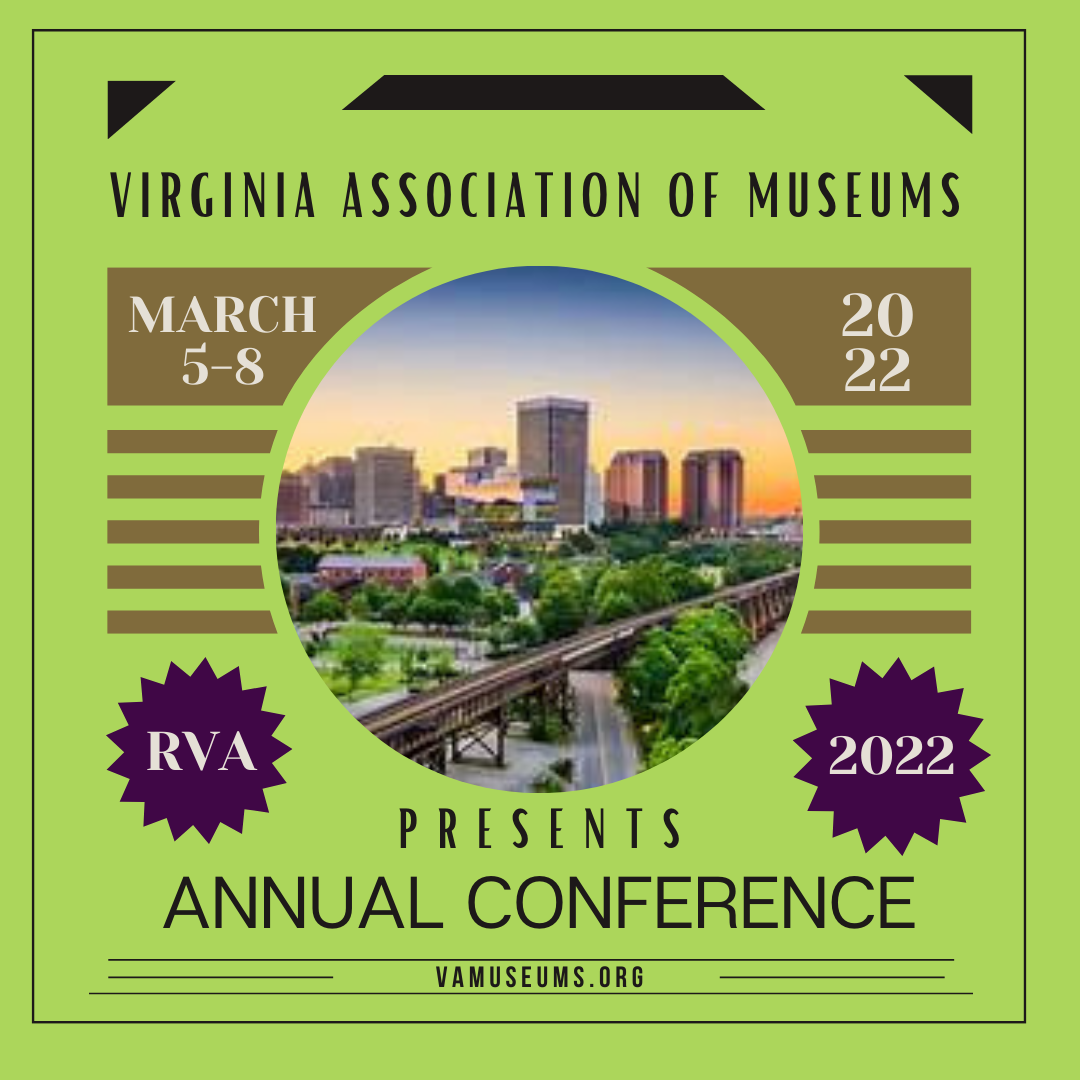 Plan Now to Join Us in
Richmond in 2022!
Redefining Museums in
Changing Landscapes
Save the date to join your #VAMfam March 5-8, 2022 at the Omni Hotel in Richmond for our next annual conference.
Planning is underway for an exciting four-day event featuring some of Richmond's most iconic locations.  

When our conference committee discussed a potential conference theme, it was a quick conversation. The Richmond Region has grown gradually over the past two decades, but this past year was challenging for Virginia's capital. In 2020, the city underwent an explosion of physical as well as metaphorical change. From density growth to societal upheaval, removal of historic monuments, to protests for equality televised around the world, #RVA has experienced it all.
Museums, art and cultural organizations, and historic sites and their staffs have been greatly impacted by 2020, whether by the pandemic, current events, or community demands. The opportunities for discussion and debate at the 2022 conference are beyond measure. 
We encourage you to save the dates to join us in the River City for four days of community and conversation as we look at how contemporary life is redefining museums in changing landscapes.
Getting your budget ready?
Current early bird registration rates will be:
Member Full $275
Speaker/Student Mbr. Full $225
Nonmember Full $350
3 or More from the Same Institution $250
Committee Members/Benefactors $200
Virtual Attendee $75
Our Sincerest Thanks to the 2021 Conference Sponsors!
Platinum Level Sponsors
DLR Group
Glave & Holmes Architecture
Gold Level Sponsors
Quinn Evans Architects
STQRY
Silver Level Sponsors
Quatrefoil Associates
Re:Discovery Software
Riggs Ward Design
Spacesaver Storage Solutions
The Design Minds