Leadership and Advocacy Fellowship
Our 2021 fellow has been selected, and will be announced soon!
Meet This Year's Fellow
VAM is honored to announce the 2021 Leadership & Advocacy Fellow - Whitney Zahar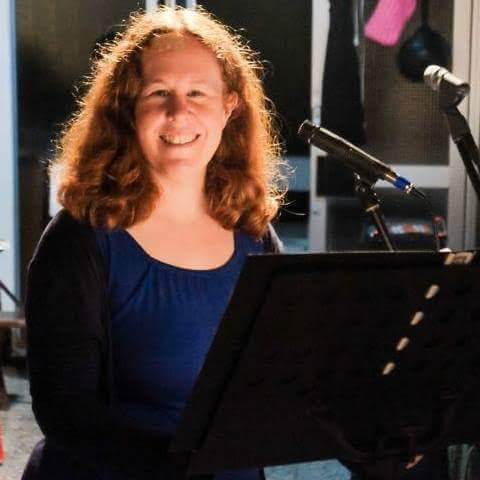 Whitney is a museum educator at The Valentine Museum in Richmond, where she's worked since 2018. Through her museum career, she's also worked at Colonial Williamsburg, Monticello, MacArthur Memorial, and several historic sites. She has a Master's in Museum Education from the University of the Arts in Philadelphia and a Bachelor's in Anthropology from Longwood University. When she's not in museums, Whitney is a world traveler, where she taught abroad in South Korea, Taiwan, and Ecuador. Whitney is a published writer of several articles, poems, short stories, and novellas.
Whitney will be assisting with the Community Conversations Initiative throughout her tenure with the goal of assisting the field with determining challenges facing the museum field and how VAM might help. Learn more about this project. 
---
Learn About VAM's Fellowship Opportunity

Are you a mid-career museum professional looking to have an impact on the field? Do you want to get engaged with VAM, and build your resume at the same time? VAM's Leadership and Advocacy Fellowship was created for exactly these reasons. If you are selected as a fellow, you would have the chance to do research, talk with your colleagues at other museums about challenges they face, participate in state and national advocacy efforts and conversations surrounding the future of museums. The end result will serve as a resource for the museum community.
Thank you to Nick Gray and his articles "How to Host a Happy Hour" and "How to Plan a Networking Event" for ideas and support of this page.
PAST VAM FELLOWS RESEARCH
2020 Fellow's Research
Sally Meyer
Watch her presentation, Museums and the Long Pandemic
2019 Fellows' Final Research

Rebecca Guest
Read her final report:
Kimberly Robinson
Read her final project


Thank you to Langley Federal Credit Union for sponsoring our 2019 Fellowship Program
2018 Fellows Final Research