Museum Innovation Award
The Virginia Association of Museums knows that all of our museums make meaningful impact in their community every day. This award has been designed to help recognize our member museums for their extraordinary work.
---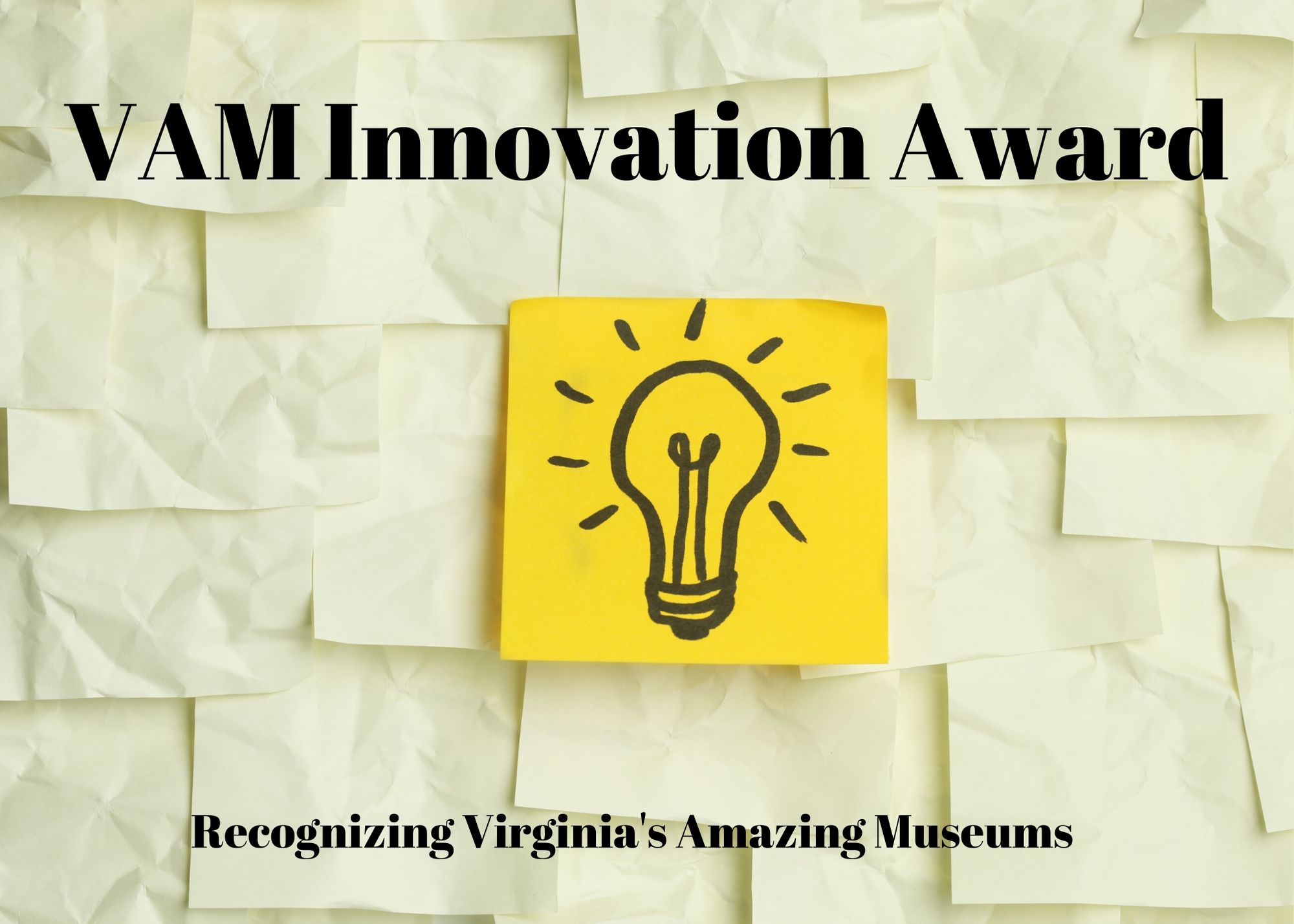 This award will be given each year at the annual conference to a museum that demonstrates a commitment to use their platform as a trusted source of information to build relationships with and create meaningful impact within their community, and begin conversations around important topics affecting the museum field and the world at large. In each area, a successful nomination will include evidence of the impact that the museum's innovative programs have had in furthering any of these areas.
---
Nominees will be recognized in one of the following focus areas:
Diversity and Inclusion

In this category, a successful nomination will demonstrate how the museum has succeeded in creating a more diverse staff and/or audience and created a more inclusive environment that reflects this achievement.
Expanding a Museum's Audience
In this category, a successful nomination will demonstrate how the museum has succeeded in expanding their traditional audience for the museum and programming.

Community Engagement
In this category, a museum must show that they are using their position of trust and knowledge within their community to engage with community groups and organizations on current issues and that the community has responded with that engagement in a substantive manner. Museums must demonstrate that they are working actively with their community to open or further discussions that directly reflect the community's needs. A successful nomination will reveal how the museum fosters not only greater community participation but also how community members help direct and create the engagement the museum seeks.
---
Nomination Process
Museums may nominate themselves or may be nominated by an individual not associated with the museum.
Nominations will be reviewed by your peers this year, prior to and at the conference, using our mobile app. In order to nominate a site, please complete a 3-minute or less video describing the project you are nominating, and why this project or site should win. You will also be asked to complete a basic nomination form, where you can upload any additional documentation you think would be helpful.
---
Stay tuned to hear about 2024 nominations!
---
Past Nominees:
2023
2022