Back to Events
Fostering Psychological Safety, the Foundation for DEAI Efforts
Fostering Psychological Safety, the Foundation for DEAI Efforts
Tuesday, November 14, 2023
Event Details
Title: Fostering Psychological Safety, the Foundation for DEAI Efforts
Time: 2:00 pm - 3:30 pm
Psychological safety is a condition in which you feel (1) included, (2) safe to learn, (3) safe to contribute, and (4) safe to challenge the status quo—all without fear of being embarrassed, marginalized, or punished in some way. Safety is the most critical element when cultivating a sense of belonging in the work environment. This workshop occurs in two parts - a pre-workshop video introducing the content about Psychological Safety and an interactive workshop to convert the content into actionable steps. At the end of this workshop, participants will leave with a checklist of action items to access or explore within their workplace.
---
Registration Instructions:
Note - Upon registration, participants will receive a link to a pre-workshop video. It will be important for participants to be aware of this as the workshop will focus more on implementation. This approach ensures participants have time to process the content to participate in the interactive workshop freely.
The video link will be sent prior to the workshop.
Having trouble? We're always happy to help! Contact whitney@vamuseums.org
For More Information: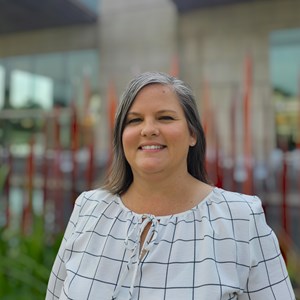 Whitney Royster
Membership & Programs Coordinator
Virginia Association of Museums
(804)358-3172