Back to Events
Event Details
In our continuing collaboration with the Virginia Museum of Fine Arts, we're excited to present the lastest installment of the Connect to Conservation Collections Care Workshops
Join us on Thursday, August 19 for our first in-person workshop of the season! Space is limited to 25 attendees.
This informative day will feature collections care training with a nod toward conservation with conservators Debbie Linn, Assistant Chief Conservator, and Stephen Bonadies, Chief Conservator and Senior Deputy Director, who bring expertise in works on paper, paintings, and objects.
This event will feature presentations, hands-on training, plus a tour of the VMFA Conservation Studios.
The Conservation tsudios make up the Susan and David Goode Center for Advanced Study in Art Conservation. This is a 9,500 sq. ft. space that opened in 2010 as part of the latest expansion to the museum. The Center includes three areas of specialties: Paintings Conservation, Sculpture and Decorative Arts Conservation, and Paper Conservation.

This workshop is made possible in part by the Institute of Museum and Library Services (IMLS), grant number MA-30-17-0132-17.
Workshop Agenda:
9:30am-10:00am - Registrants/Attendees Check-in
10:00am-12:00pm - Presentations, Activities
12:00pm-1:00pm - Lunch Break (Lunch is on your own. Enjoy the VMFA's Best Cafe or Amuse Restaurant for your convenience.)
1:00pm-3:00pm - Presentations, Activities, Tour of the Conservation Studio
Agenda
August 19
9:30 AM - 10:00 AM

Check-in

Registrants/Attendees check in at the entry to the VMFA
10:00 AM - 12:00 PM

Presentations and Activities

12:00 PM - 1:00 PM

Lunch Break

Registrants/Attendees have lunch on their own
1:00 PM - 3:00 PM

Presentations, Activities, Tour
For More Information: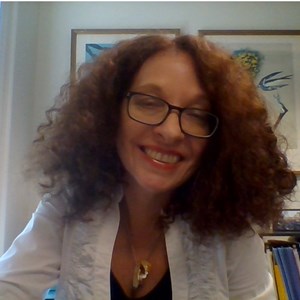 Christina Newton
Director of Communications & Programs
Virginia Association of Museums
(804)358-3173
*Please register to attend this limited capacity in-person workshop. You will be asked to acknowledge and agree to the following COVID Guidelines and Release Agreement on the registration form:
By submitting the registration, I affirm I have read and agree to the following terms for attending a Virginia Association of Museums event.
By registering and attending an event/meeting held or sponsored by the Virginia Association of Museums (VAM), registrants/attendees acknowledge that there is an unknown risk of exposure to COVID-19 through personal contact and to contaminated objects. Such exposure carries with it a certain degree of risk that could result in illness, disability, or death. I agree to release and hold harmless VAM its employees, officers, and vendors from and against all claims of damages and liability resulting from exposure to COVID-19.
While participating in events/meetings, registrants/attendees acknowledge that they must abide by the guidelines of the event/meeting venue, and to comply with the recommendations of the Commonwealth of Virginia, including: wash hands regularly; maintain six feet of physical distance; and get tested immediately if you have COVID-19 symptoms. We also ask that registrants/attendees wear face coverings if not vaccinated to reduce the potential spread of COVID-19.
In light of the ongoing spread of COVID-19, individuals who fall within any of the categories below are asked to not engage in VAM events:
Individuals who currently or within the past fourteen (14) days have experienced any symptoms associated with COVID-19, which include fever, cough, and shortness of breath among others;
Individuals who have traveled at any point in the past fourteen (14) days either internationally or to a community in the U.S. that has experienced or is experiencing sustained community spread of COVID-19; or
Individuals who believe that they may have been exposed to a confirmed or suspected case of COVID-19 or have been diagnosed with COVID-19 and are not yet cleared as non-contagious by state or local public health authorities or the health care team responsible for their treatment.
Participants agree to self-monitor for signs and symptoms of COVID-19 (symptoms typically include fever, cough, and shortness of breath) and, contact VAM at cnewton@vamuseums.org if you experience symptoms of COVID-19 within 14 days after participating with VAM.