Back to Our Museums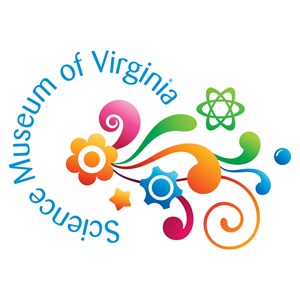 Science Museum of Virginia
Organization Overview
What piques your curiosity? How does something you use everyday work? What baffles you about the world? The answer to all these questions involves science, technology, engineering and math. At the Science Museum of Virginia, we encourage your questions and we have stories to share about how science is connected to your daily life in unexpected ways.

The Science Museum is about you. We help you delve into STEM topics that interest you, that impact your family and your community, and we do it in an insightful, thoughtful and quirky way. Through exhibitions, labs, makerspaces, demos and Dome features, we celebrate and demonstrate that everything is rooted in STEM.

When you understand science, you can appreciate it more. And with appreciation comes the recognition that science is powerful. It can transform our lives. From what you eat to the products you use to the materials you recycle to the transportation you choose, your visit to the Science Museum will be impactful and will nurture your sense of wonder.

Science is for everyone. Science is everywhere. Science is everything. The Science Museum is the place to discover the science all around you and change your perspective. Maybe even your world. Discover more at smv.org.

Museum
---
City or County (or out of state)