Back to Our Museums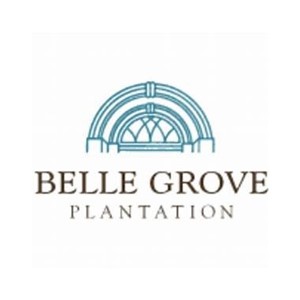 Museum
---
Focus of Your Collection
Belle Grove is located in the northern Shenandoah Valley near Middletown, Virginia. Its Manor House was built in 1797 by Major Isaac Hite and his wife Nelly Madison Hite, sister of President James Madison. Major Hite, grandson of Shenandoah Valley Pioneer Jost Hite, began the plantation with 483 acres and expanded it to a prosperous 7,500 acre enterprise, growing wheat, raising cattle and Merino sheep, and operating a large distillery and several mills.

Based on design principles of Thomas Jefferson, the elegant Federal era Manor House features intricate, hand-carved woodwork and a restored interior. The house was constructed of native limestone quarried on the property. Currently restored to Belle Grove's early 19th century elegance, the house is remarkably unscathed despite more than two centuries of turmoil and triumph.

Belle Grove was used as a headquarters by Union General Phillip Sheridan during the Civil War Valley Campaign of 1864 and was at the very center of the pivotal Battle of Cedar Creek. After a surprise attack by Confederate General Jubal Early in the early hours of October 19, 1864, General Sheridan quickly regained the territory, securing the Valley for the Union and boosting President Abraham Lincoln's chances for re-election.

Today, Belle Grove is a National Trust for Historic Preservation site and the centerpiece of the Cedar Creek and Belle Grove National Historical Park. Situated on 283 acres of the original 483 acres, Belle Grove showcases the Shenandoah Valley's breathtaking mountain views. Visitors to Belle Grove's plantation grounds may tour the Manor House, 1815 icehouse and smokehouse, teaching garden designed by the Garden Club of Virginia, slave cemetery, and a heritage apple orchard.
Educational Offerings
School Tours:
"Discover Your Past" at Belle Grove
Belle Grove's exciting learning adventure uses hands-on activities to bring history to life. Combining four interactive learning experiences, the tour provides an understanding of how inhabitants of Belle Grove lived and worked over two hundred years ago. Belle Grove is a time machine, offering those who climb aboard a trip back through the extensive history of Virginia's northern Shenandoah Valley. The journey reflects the economic, social, and political development of the region over more than 200 years. Closely modeled on the Virginia Standards of Learning and the West Virginia Instructional Goals and Objectives, the "Discover Your Past" Tour brings classroom lessons to life. Belle Groves makes history come alive, offering the sights, sounds and activities of the past. During the tour, small groups rotate between interactive learning experiences.

Specialty / Group Tours:
Bring your group for a special tour! Group tours of the historic 1797 Manor House are provided year round, with advanced reservations, Mondays through Saturdays from 10 a.m. to 4 p.m., and on Sundays from 1 p.m. to 5 p.m. Groups of twelve or more visitors qualify for special reduced admission rates and may choose from the following tour options. For more information or to reserve tour dates for your group or coach tours, please contact Rich Coyle at (540) 869-2028 or via email.

The Classic Belle Grove Manor House Tour: Modeled on our traditional interpretive program, this enlightening tour offers visitors an informative look at the rich history, Jeffersonian architecture, serene landscape and important collections of Belle Grove Plantation. This tour provides a superb overview of the Plantation and insight into the people who lived there. Allow 1 hour. $10.00 per person.

Southern Tea Tour: Step back into a simpler time, when garden parties and afternoon teas filled lazy summer days. Visitors return to this golden age of hospitality during Belle Grove's Southern Tea Tour. After touring the mansion, our tea tour guests will be seated to enjoy a stylish afternoon tea, replete with tasty finger sandwiches, sweet treats, and hot or iced tea. Allow 2 hours. $24.00 per person. Southern Tea Tours are limited to groups of 12-24 people. Because we take great care to prepare a special tea for your group, we require two week's notice in booking a tour and prepayment one week prior to the reservation. Although the menu may include vegetarian options, we are not able to accommodate other dietary requests.

Civil War Tour: Perfect for groups interested in the Civil War. Belle Grove offers an informative tour detailing the Plantation's rich Civil War history. Originally called the "Battle of Belle Grove," the Battle of Cedar Creek swirled around the Plantation in the autumn of 1864. Led by a specially trained guide, the Cedar Creek Tour covers events leading up to the Battle, the Battle and its aftermath, highlighting the Plantation's unique role at the center of it all. Allow 1 hour. $10.00 per person.

Making Your Visit Special: If you are a group tour of thirty or more and you would like to add a refreshment option for your group tour, Belle Grove offers an assortment of savory or sweet snacks with beverages. $5.oo per person, in addition to the tour fee, reservation required.

Note: An optional self-guided grounds tour may be added to any program. We strongly suggest that you allow time for your group to enjoy the spectacular landscape and visit the Museum Shop. Picnic tables on the lawn and an indoor meeting space are available for informal luncheons.
City or County (or out of state)