Nominate an Artifact
Nominations open November 11th!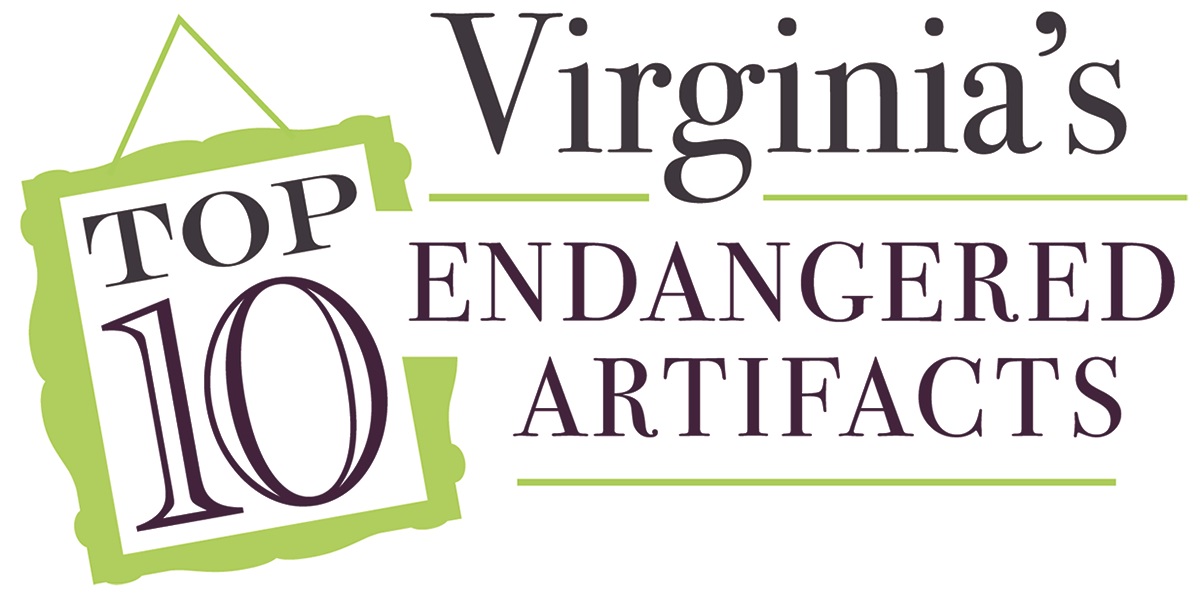 VIRGINIA'S TOP 10 ENDANGERED ARTIFACTS PROGRAM GUIDELINES 2019
Instructions
Nominations will be accepted between November 11, 2019 - December 12, 2019.
Nominations will be submitted through an online form or PDF form.
Nomination forms, photographs, support materials, and other media will be used for press and promotional purposes, and will be afterward archived at the Virginia Association of Museums (VAM).
Selected Honorees will be required to complete an Awards Agreement and Progress Report.
Failure to follow these guidelines will result in disqualification from future program participation.
Questions: Contact VAM at cnewton@vamuseums.org or 804.358.3170
Review & Award Process

Nomination forms will be reviewed by an independent Selection Committee comprised of representatives from partner organizations, including: Library of Virginia, Preservation Virginia, Virginia Conservation Association, Virginia Department of Historic Resources, and private conservator.
Through a thorough review process by the independent Selection Committee, ten (10) artifacts will be chosen for inclusion in the "Virginia's Top 10 Endangered Artifacts" program. The nominating organizations will be eligible to receive a conservation/preservation award that will be granted through either the online voting competition and/or formal expert review process by the Selection Committee.
The selected "Top 10" artifacts, and their nominating organizations, will be featured in an online public voting competition to take place January 13 - 22, 2020. Artifacts receiving the most public votes in the online voting competition will receive the People's Choice Awards of $2,000 and $1,000 respectfully for conservation and/or preservation needs.
Following the public voting competition, the Selection Committee will bestow two conservation/preservation awards in the amount of $1,000. The remaining six organizations will receive awards in the amount of $500 for conservation and professional development.
All Top 10 Honorees will be recognized and awards will be distributed during a Legislative Reception at the Virginia Museum of History and Culture in Richmond, Virginia on February 5, 2020.
Eligibility
Nominating organization must be located in the Commonwealth of Virginia or District of Columbia.
Nominating organization must be an institutional member in good standing of the Virginia Association of Museums (VAM). *Participation is a member benefit – learn more at www.vamuseums.org
Nominated artifacts must be of historic or cultural significance to the nominating organization and complement its mission.
Objects on loan are not eligible.
Nominees receiving any award must have artifact assessed (if not previously assessed) and provide a progress report of the conservation/preservation project to VAM by December 31, 2020.
Artifacts selected as a Top 10 Endangered Artifact Honoree cannot be nominated again.
Institutions represented on the Selection Committee are not eligible to apply.