VAM Names Richard Josey as DEAI Director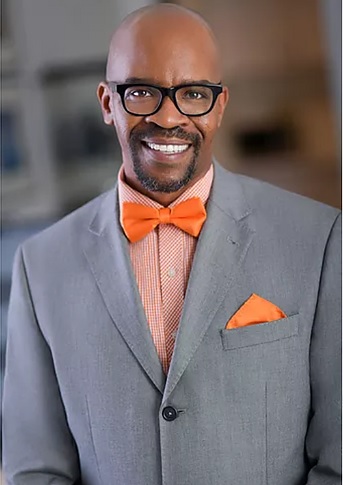 The Virginia Association of Museums (VAM) is pleased to announce that it has named Richard M. Josey Jr as its first Diversity, Equity, Accessibility, and Inclusion (DEAI) Director.   Richard has been instrumental in working with VAM's Council to launch its DEAI project.  In July, he facilitated a strategic discussion about DEAI at the Council's annual board retreat.  He will be responsible for developing and implementing DEAI programing for VAM and its membership.  He has both the expertise and experience to succeed in this role.
VAM's President, Scott Stroh, states, "On behalf of the VAM Council, I am very pleased to welcome Richard to VAM as our first DEAI Director. Richard is a recognized leader in helping organizations create more diverse, inclusive, and equitable cultures and his hire reflects our organizational commitment to this important work. Even more importantly, Richard is very eager to work with and support our member organizations and all museums in Virginia.  In particular, Richard's focus on mental health, trauma informed approaches, and belonging will bring much of great value and benefit to Virginia's museum community and we are looking forward to engaging our members, friends, colleagues, and partners in this process of learning, listening, healing, and growing in the coming months." 
Richard is the Founder and Principal Consultant for Collective Journeys LLC. As a nationally recognized diversity, inclusion, and belonging facilitator, consultant, and coach, Richard has spent over 30 years in the history field with most of his career at the Colonial Williamsburg Foundation and the Minnesota Historical Society. Josey began his career in 1985 as a history interpreter portraying African-Virginian experiences in the 17th and 18th centuries, including slavery. In 2001, he became a manager of interpretive programs and soon after supervised staff and developed programs that cross class, race, and gender boundaries. In 2012, Josey became the Manager of Programs at the Minnesota Historical Society. As the Manager of Programs, Josey directed the development of interpretive programs and provided administrative supervision and support for the Society's network of 26 historic sites and museums. Richard is also an alum of the Getty Leadership Institute and the formerly titled Seminar of Historic Administration. His current work centers on the intersection of DEAI and mental health, mental illness, and trauma. Richard believes that museums and historic sites can become better venues for strangers to meet other strangers to promote healing from the traumatized past. Richard's work is guided by a question he heard from a Dakota elder: "What Kind of Ancestor Will You Be?" This critical question has encouraged thousands of public historians to work in community development, transformation, and intentional planning. He also currently serves as a member of the American Association for State and Local History's governing board and as the past chair and the Diversity and Inclusion Committee.
 Please give Richard Josey a warm welcome as he begins his new role with VAM.