Silent Auction - Now Accepting Volunteers!
Date posted
September 8, 2023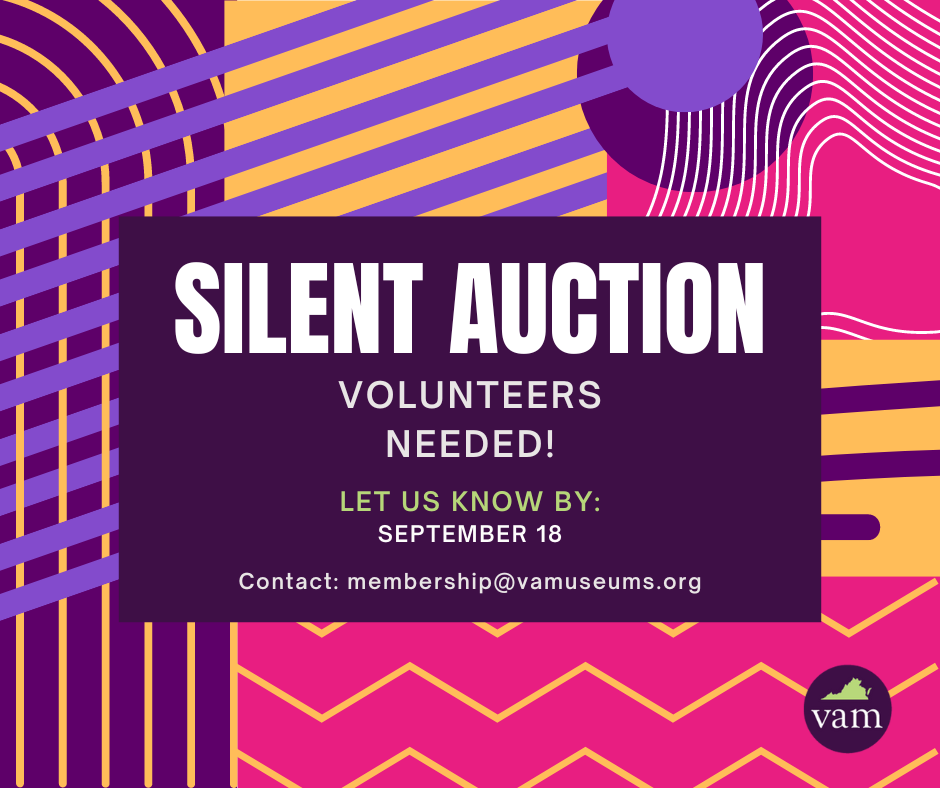 VAM is looking for volunteers to help plan and coordinate the Silent Auction for the 2024 VAM Annual Conference!
The Silent Auction Task Force is responsible for planning the silent auction, soliciting donations, and coordinating the Silent Auction at the annual conference with VAM staff.
Time commitment is moderate with virtual meetings from October – January, one in-person meeting in February, and one at the 2024 Annual Conference at Virginia Beach. Attendance to the annual conference is encouraged and members would qualify for the committee rate.
Or email membership@vamuseums.org by September 18 to let us know if you would like to volunteer! Please send your contact information and you will be contacted shortly.