Back to Events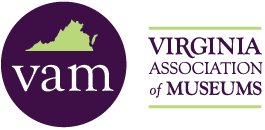 VAM Happy Hour at Starr Hill
Come join VAM and Bike MS at Starr Hill in Richmond.
Tuesday, May 3, 2022
Event Details
Join Team VAM at Starr Hill Richmond Beer Hall & Rooftop for a fun evening with museum colleagues and friends. The event is Tuesday, May 3, starting at 5:30 PM. The address is 3406 West Leigh Street, Richmond, VA 23230.
VAM is partnering with the National MS Society. Bike MS is Starr Hill's Cheers for Charity nonprofit org for May. For every Love beer purchased, Bike MS will receive $1.00 for its org.
Come mingle with VAM and Bike MS. Several VAM Museum members offer walking and bike trails. We are proud to partner with this org to bring attention to help people with Multiple Sclerosis live their best lives. Come out and share the Love!