Back to Events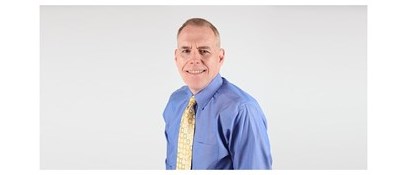 Tuesday Talk: Preparing Attractions for Hyper-Local Recovery Success
Tuesday, May 12, 2020
11:00 AM - 12:00 PM (EDT)
Event Details
Preparing and Positioning Attractions for Hyper-Local Recovery Success
To benefit from the upcoming recovery, travel attractions will need to prepare and position for visitors in the local, in-state, and regional markets.
Uncover the forces and feelings impacting customer buying decisions, and craft a communications and on-site strategy to ensure customer safety and security. Learn to evaluate and create an attraction touch point plan to instill guest comfort. Plus discover how to develop and deliver new engaging visitor experiences that refresh, innovate and optimize your offerings. Additionally, it will be important to build partnerships with local lodging and attraction partners to package and promote your offerings to multiple market channels and extend your promotional reach.
Join us for a special Tuesday Talk with Joe Veneto of Veneto Collaboratory of Boston. We'll learn how attractions can strategically respond to the present situation and in particular how we can all plan for our eventual reopening. 
Guest Bio:
Joe Veneto, is founder and principal of Veneto Collaboratory, a management consulting and training company. He collaborates with Destination Marketing Organizations, Travel Suppliers, Attractions and Museums to create results that generate economic development and drive customer loyalty.
He is an expert in destination development and the design, development and distribution of compelling consumer packages and unforgettable visitor experiences. Joe has assisted destination marketing organizations and travel attractions throughout North America create product development strategies and experiences that generate results. Sample of museums and historic sites include: The Minneapolis Institute of Art, Minneapolis, MN; The Kelton House and The Columbus Museum of Art, Columbus, OH; The National Quilt Museum in Paducah, KY; Ft. Mc Henry, Baltimore, MD; Historic Fort Morgan, Gulf Shores, AL and others.
Joe is a professional speaker, presenting keynote sessions and educational programs annually throughout North America to National Associations, Governor's Conferences, Regional Tourism Groups, Corporate Meetings and at Industry events. His content-rich programs make him one of the Industry's most requested experts on Tourism Product Development and Experiential Tourism.
For further information contact Joe Veneto, Chief Experience Officer at Veneto Collaboratory, joe@venetocollaboratory.com or call 617.786.9096.