Back to Events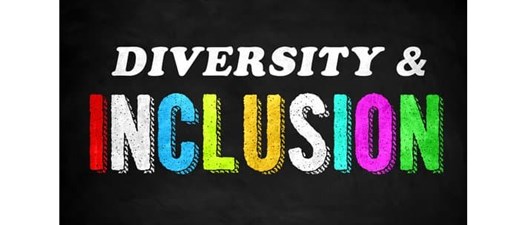 DEAI Talk: Museums & Race-A Resource for Racial Equity
Tuesday, November 17, 2020
11:00 AM - 12:00 PM (EST)
Event Details
DEAI Talk:
Museums & Race: A Resource for Racial Equity
Join us for our next DEAI Chat on Tuesday, November 17 at 11:00am EST as we speak with Jackie Peterson, steering committee member of Museums & Race, which brings together museum professionals who are interested in effecting radical change in the field toward breaking down barriers toward equality.
Museums & Race has been a leader in the movement toward racial equity and justice in the museum field since 2015. To date, its offerings have ranged from creating much-needed spaces at professional conferences for museum professionals of color to convene, to a virtual conference for peer learning and celebrating collective progress. This conversation will focus on the Museums & Race Report Card, a resource developed by the Steering Committee in 2018. This resource grew out of a desire from our peers to help their institutions establish an honest baseline of where they are at in their work toward racial equity and justice, and identify target areas for future growth and improvement. The report card was last updated in 2019; however, they have spent part of 2020 engaging with museum professionals to better understand their needs and how they are using the report card before our next update. Museums and Race hopes to facilitate a conversation about how this tool could be more useful in the coming year as the field continues to push toward racial equity and justice.
About Museums & Race:
Museumes & Race is a group of museum professionals who are interested in effecting radical change in our field. They believe that it is the persistent and pervasive presence of structural racism in our institutions that is at the heart of the museum field's failure to diversify its boards, staff, collections, members, and visitors, despite over a generation of effort this area. We also believe that coming to understand and recognize entrenched racism is a difficult and potentially contentious undertaking—but also a necessary step—if America's museums are to serve its diverse citizenry.
Special Guest Speaker:
Jackie Peterson is an independent museum consultant focusing on exhibit development, curation, and writing for history museums, historic sites, and other cultural institutions. With over twelve years of exhibits experience, she has worked nationally with museums, communities, and stakeholders to uncover and illuminate meaningful stories to create authentic, truthful, and enlightening exhibitions. Jackie is passionate about equity in the museum field and grounds her work in the framework of diversity, access, equity, and inclusion (DEAI). She serves on the steering committee for Museums & Race, an initiative that seeks equity and justice for people of color in the museum field.