Professional Bio
My first paid job in a museum was as a part-time guide at Thomas Jefferson's Monticello where I received exemplary training in historical interpretation. Since August 2017, I have been the full-time Research Coordinator at the Frontier Culture Museum of Virginia, an institution devoted to the procurement, care, study, and display of American frontier culture. This outdoor, living-history museum has eleven original or recreated exhibits which either show the origins or formation of frontier culture. Annually, we welcome about 80,000 visitors, almost half of them school children. It's a great place--please come and visit us!

I treasure the multifaceted opportunities and challenges that come with working in a mid-sized museum. In my position, I have a range of past and present responsibilities such as historical research, program development, special events planning, staff training, and anything else that comes my way. I am also very grateful to have received excellent professional development through VAM and was delighted to complete VAM's "Virginia Certificate in Museum Management" in 2019. This program provides insight into both broad and specific areas of Museum Management and helped me to expand my competencies.

As I continue to grow and learn, I am excited to be part of Virginia's museum community at this point in time when inspiring industry leaders are challenging the status quo. Museums can be agents of change, and I am passionate to work towards this vision.
Organization/Institution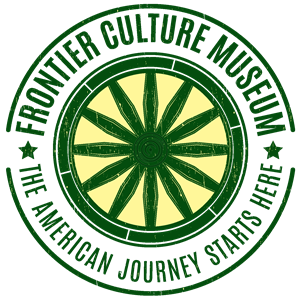 Frontier Culture Museum
PO Box 810 1290 Richmond Road
Staunton, VA 24402
540.332.7850
Benefactor
---