Back to Events
Next Practices: Redesigning the HR and DEAI Connection
Next Practices: Redesigning the HR and DEAI Connection
Wednesday, October 4, 2023
Event Details
Title: Next Practices: Redesigning the HR and DEAI Connection
Do you want to create more connections in your organization and build a stronger sense of community among all members of your organization? Are you interested in practical ways for your HR policies, practices, and communications to resonate with all members of your team? Now is a perfect time to redesign the internal partnership between your HR and DEAI functions, whether you have:
Departments staffed by multiple employees
Stand-along practitioners
Or these are roles added to jobs that include other responsibilities
Join Pamela Ostrom, Founder, and Principal Consultant of The Leadership Practice, for an informative and engaging dialogue on developing strategies to enhance delivery of the tactical, operational work of HR by looking at it through the lens of diversity, equity, and inclusion.
This workshop occurs in two parts. There is a pre-workshop video, that can be viewed at your convenience, with content we will use in the live workshop. The workshop will focus on steps participants can take in their organizations to build greater understanding, awareness, and appreciation for how partnering HR and DEAI makes the workplace better for everyone. Participants will leave the workshop with the beginning of a doable and worthwhile plan of action for modifying, adding to, and changing their HR practices.
Registration Instructions:
Note - Upon registration, participants will receive a link to a pre-workshop video. It will be important for participants to be aware of this as the workshop will focus more on implementation. This approach ensures participants have time to process the content to participate in the interactive workshop freely.
The video link will be sent prior to the workshop.
Having trouble? We're always happy to help! Contact whitney@vamuseums.org
For More Information: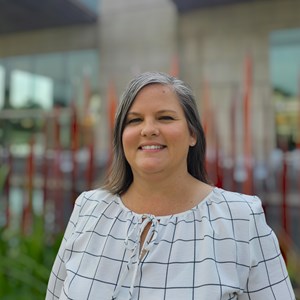 Whitney Royster
Membership & Programs Coordinator
Virginia Association of Museums
(804)358-3172