Back to Events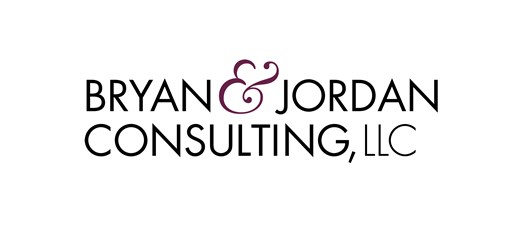 What to Do When Your Strategic Plan is Blown to Hell: Crisis Planning
Discover a Path to Crisis Planning During the Pandemic
Wednesday, October 21, 2020
10:00 AM - 12:00 PM (EDT)
Event Details
What to Do When Your Strategic Plan is Blown to Hell: Crisis Planning
Virtual Workshop - Wednesday, October 21, 2020
Many organizations have disaster plans that address fire, flood, or break-ins. But few strategic plans contemplate the type of disaster wrought by the Covid-19 pandemic or dramatic social upheaval. This workshop will address how to survive profound disruption, and cover topics from triaging operations and layoffs, new models of delivering programs, internal morale and well-being, nonprofit mergers and dissolution, and thoughts about future strategic planning. Participants will be engaged prior to the workshop to solicit situations to elaborate.


---

Registration Instructions:
Please provide attendee contact information for tickets purchased. It is preferred that each attendee register themself in order that event history is correctly tracked in each attendee's profile. If you are not a member, consider joining to take advantage of the discounted member rate.
The meeting link will be sent prior to the workshop. The workshop will be recorded and provided to registrants.
Having trouble? We're always happy to help! Contact cnewton@vamuseums.org
This program is made possible thanks to the support of Bryan & Jordan Consulting
Guest Speakers:
David Crosson, Senior Associate, Bryan & Jordan
David Crosson has specialized in giving birth to new museums and bringing others through periods of rapid change. He was founding director of two institutions and has opened three new museums. Since joining Bryan & Jordan in 2012, David has participated in successful executive searches, strategic planning efforts, and a facilities reserve fund study. His leadership expertise includes children's museums, academic special collections, historic sites and house museums, state historical societies and agencies, historic preservation, and capital campaigns. David's special passion is a commitment to share institutional ownership with non-traditional community partners in order to address contemporary social conditions and issues. David has served in leadership positions with a variety of national professional organizations, including the National Conference of State Historic Preservation Officers (NCSHPO), the American Alliance of Museums (AAM), and a term as chair of the American Association for State and Local History (AASLH).
Michael Quinn, Senior Associate, Bryan & Jordan
Michael C. Quinn joined B&J in early 2019, with broad experience in historical non-profit leadership, and hands-on expertise and success in fundraising, board development, and organizational management. He stepped down as founding President and CEO of the Museum of the American Revolution in Philadelphia in late 2018, and previously served as President and CEO of James Madison's Montpelier and as Deputy Director of George Washington's Mount Vernon. In his leadership positions, Mike has overseen the creation of innovative interpretive and educational programs, directed the complete restoration of Montpelier, and managed the construction and creation of a new 120,000 square foot museum in Philadelphia, which included growing its staff from 5 to over 100. He has raised over $250 million in major fundraising campaigns. He is currently on the boards of the Museum of the American Revolution (as Pres. Emeritus), the U.S. Capitol Historical Society, the Satell Institute, and Thomas Jefferson's Poplar Forest.