Back to Our Museums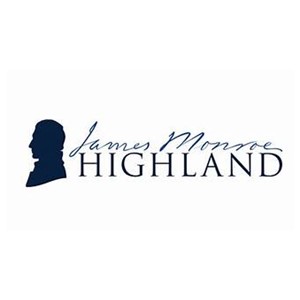 Organization Overview
James Monroe's Highland is the home of the fifth U.S. President, and a historic site encompassing 535 acres in Central Virginia. Open year-round, Highland offers guided tours, packages for tour groups and school visits, and augmented reality experiences of the landscape. Narratives of the site visit include the political, economic, and agricultural development of the young United States at a time when James Monroe's public roles helped form the country's early foreign policy. Emphasis is placed on diverse and inclusive narratives, including the stories of enslaved men and women who worked at Highland. Public events throughout the year offer varied experiences for visitors who can participate in such diverse activities as book discussions, the Albemarle County Fair, or language-learning summer camps for children. The setting is rural, with rolling hills and agricultural land surrounding a cluster of historic buildings. Recent research drives new interpretation at Highland, where something is always new in history!
Museum
---
Focus of Your Collection
Early National period; political contributions of James Monroe; integrated narratives about Monroe, the development of the young united states, and the enslaved men and women who lived at Highland. While our collection contains an impressive set of furnishings original to the main family, our focus is on discovery in history. With the recent discovery of the archaeological remains of the 1799 main house, and the correct identification of the Presidential guest house, Highland emphasizes new interpretations of ongoing discoveries.
Educational Offerings
Guided and self-guided tours of the property, including the furnished Presidential guest house; group tour experiences, SOL-based site visits including tours, activities, and crafts.
City or County (or out of state)