VAM Champions: Jeanne Niccolls
Posted By Jeanne Niccolls
Updated: Monday, November 28, 2016
We are pleased to present a new theme within our Perspectives from the Field blog, celebrating VAM Champions. VAM Champions are leaders in our field who epitomize excellence. Look for these sprinkled throughout the year and take some time to get to know your colleagues in the Virginia museum community.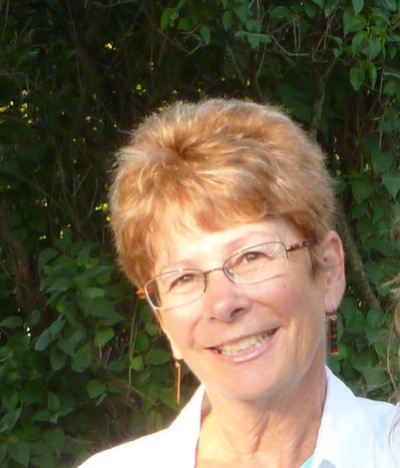 Jeanne Niccolls was a collections manager for over 30 years, including a brief stint as executive director for a small county history museum. Now happily retired, she divides her time in many rewarding ways, continuing her passion for the museum field by consulting with small museums, serving in AAM peer review and mentor programs, and volunteering for VAM and Aldie Mill Historic Site. She also helps promote the arts and artists in Loudoun County, treasures time with family and friends, and enjoys exploring the wonders of the Chesapeake Bay by boat with her husband.
This post focuses on Jeanne Niccolls, retired collections manager, AAM peer reviewer, consultant, and trusted museum (and VAM) volunteer. We asked Jeanne some fun (and some serious) questions to learn more:
1. If you could give yourself a new job title that best describes what you do, what would it be?
Museum Collections Consultant and Arts Organization Volunteer
2. What is your favorite VAM moment?
There are so many!!! Here are just three that stand out:
Hearing a follow-up from a Circuit Rider visit: 'I wouldn't be where I am today [as far along with improving collections care at my institution] without the VAM Circuit Rider visit'.
Watching Margo Carlock discuss the 'Virginia Top Ten' program at an AASLH conference and subsequently seeing several other statewide museum organizations implement similar programs.
Listening to my favorite musical trio (Scott Harris, John Verrill and Mike Henry) sing a song about the life of museum staff at a VAM annual meeting – to the tune of Gilligan's Island and dressed in pirate costume, of course!
3. What's on your bookshelf right now?
Barkskins by Annie Proulx, Guests on Earth by Lee Smith, Dear Committee Members by Julie Schumacher and Poulet & Legumes by Jacques Pepin.
4. What is your superpower?
My voice is somewhat soft, so I've learned how to do a very loud four-fingered whistle – it certainly works when I need to get people's attention!
5. Why does VAM matter to you?
Again so many things come to mind:
First and foremost, VAM is an amazing resource for professional development – through its workshops, annual meeting and resources for inquiries on all areas of museum practice
VAM has always been a place I could go for professional advice and to pursue my chosen profession, even when my own museum could or would not
I've met a whole group of BMF (best museum friends) and colleagues thru VAM
6. What advice would you give yourself 10 years ago?
I often recommend 'since your collections can't speak for themselves, you have to speak for them.' But I should have added: 'Learn how to use all kinds of social media!' and followed my own advice. I'm still woefully ignorant, but I fully understand that to engage the public and promote awareness of museum collections and the importance of collections care, you have to use every means available to reach all segments of the community. I used print media, printed materials and exhibits, but never learned to maximize social media messaging – absolutely critical in today's world of digital media.
7. If you could visit anywhere in the world, where would you go?
Italy! Art, food, museums, Italian, history – what's not to like?
8. Three words that describe VAM:
Professional, helpful, fun!
9. Why museums?
Because I love small museums! Over 30 years of experience as a collections manager in small and medium sized museums has taught me that museum work is never boring and daily brings new challenges and opportunities. Plus, you get to meet so many great, creative, people! And now, as a safe place for social engagement, I think museums are more important than ever.