VAM Champions: Bill Obrochta
Posted By Bill Obrochta
Updated: Thursday, January 5, 2017
We are pleased to present a new theme within our Perspectives from the Field blog, celebrating VAM Champions. VAM Champions are leaders in our field who epitomize excellence. Look for these sprinkled throughout the year and take some time to get to know your colleagues in the Virginia museum community.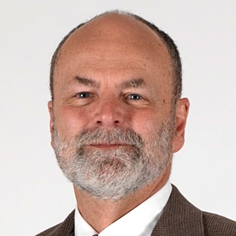 This post focuses on Bill Obrochta, director of education at the Virginia Historical Society. Bill is also a former vice-president on the VAM board. We asked Bill some fun (and some serious) questions to learn more:
1. If you could give yourself a new job title that best describes what you do, what would it be?
Museum Educator/Events Manager
2. What is your favorite VAM moment?
It is not exactly a moment, but I served on the VAM Council for six years and thoroughly enjoyed every minute, most notably the council meetings. I was on the board with a number of smart, funny and dedicated professionals, who made the work fun. And I enjoyed my interactions with other members at the annual conferences and workshops. Through VAM, I have been able to meet so many bright and talented individuals who share my commitment to museums and love of learning.
3. What's on your bookshelf right now?
For my book group, M Train, by Patti Smith and Elizabeth Strout's My Name is Lucy Barton. For work, Most Blessed of Patriarchs, by Annette Gordon-Reed and Peter Onuf, and Tom Buckley's Establishing Religious Freedom: Jefferson's Statute in Virginia.
4. What is your superpower?
If I have a superpower, I guess it is my ability to fall asleep the second my head hits the pillow. My wife is both amazed and envious. The superpower I always envied is the one that Harvey possesses in the old Jimmy Stewart movie—which is the ability to stop time. Actually, Harvey didn't stop time for everyone—just for him. He was able to leave the present for a day, a week, or several years, do what he wanted to do, and then go back to that original moment. I am working on this as part of my new time- management strategy.
5. Why does VAM matter to you?
VAM is the best state museum association in the country. It does so much to ensure that its members receive quality resources about professional development, career growth and museum advocacy. VAM helps all Virginia museums perform at the highest possible level.
6. What advice would you give yourself 10 years ago?

I think I would have told myself not to be intimidated by technology and not to be resistant to technological change. I should have told myself that becoming technologically competent was just another form of learning.
7. If you could visit anywhere in the world, where would you go?
Probably Scotland. I'm intrigued by the landscape—the Highlands, moors, peat bogs, lochs, firths—or maybe I'm just intrigued by the words they use to describe the landscape. It also helps that I can speak the language—at least well enough to read the signs. Of course, I'm not sure what I would eat. And I hate bagpipes. So on second thought, I think I'll go to New Orleans.

8. Three words that describe VAM?
Friendly; Professional; Cost-efficient

9. Why museums?
Museums remind us of what is truly important. They have the ability to speak to the human condition in ways unlike any other institutions in our society. As an educator in a history museum, I get a great deal of satisfaction in helping audiences—students, teachers, and members—talk about the meaning of the past and how it resonates today.