Back to Events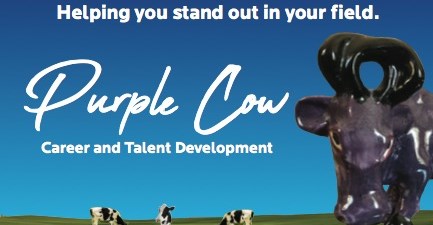 Live Webinar Series: Museum Careers in Transition
Free to VAM Members
Tuesday, May 5, 2020
at
2:30 PM (EDT)
to Thursday, May 28, 2020 at 3:30 PM (EDT)
Event Details
In this time of career disruption, do you know your own strengths and skills and how to communicate them to others?
Do you need some clarity and confidence to get going on the next steps in your career?
Museum Careers in Transition Live Webinar Series
Tuesdays and Thursdays, May 5 – 28, 2020
2:30pm - 3:30pm


Pesented by Purple Cow Career and Talent Development, in collaboration with the Mid-Atlantic Association of Museums (MAAM) and the Virginia Association of Museums (VAM). With career coach Greg Stevens, Purple Cow Career and Talent Development and special guests
FREE to VAM & MAAM members; registration is required as space is limited

*Students in VAM's Virginia Certificate in Museum Management may obtain 1 credit in Career Development by attending this series (or at least five of the webinars in person.)
---
The global pandemic has impacted the entire museum field, resulting in many of our colleagues and friends facing serious career disruptions. You or someone you know may be among those people. If so, this is an ideal opportunity to learn to manage stress, take stock of your strengths and skills, power up your personal brand, get to know your network, recraft your résumé and cover letter, and brush up your interview skills. Join us each Tuesday and Thursday, May 5 – 28 at 2:30 p.m. EST for an action-focused career webinar series hosted by Greg Stevens with special guests. Each 60-minute webinar will provide you with useful insight, tips, and practical exercises to get you started on next steps in your career—right here, right now.
---
Webinar Dates & Topics
Tuesday, May 5: Understand and Manage Stress During Your Career Disruption
With special guest, Wendy Luke, The HR Sage

You may find yourself in one of several stages of loss related to your job, income, and identity. Gain tips to reduce your anxiety, identify options, and focus on what you can control.
Thursday, May 7: (Re)Discover Your Strengths, Skills, and Passions
We don't often take the time to reflect on what we are good at and care most about. Explore your strengths and passions—it's a critical step to create your future.
Tuesday, May 12: Power Up your Personal Brand
Commercial products have a brand and so do you! Learn to identify and better communicate the ways in which you are distinctive, relevant, and consistent as a professional.
Thursday, May 14: Know Your Network
We've all been told we need to network, but many of us don't take the time or know how to do it. Learn practical tips for building relationships, even during the Covid-19 restrictions.
Tuesday, May 19: Dive Deep into Job Postings
Job postings offer plenty of clues about any given job. Learn practical tips for diving deeper into job postings and how to better align your experience and your application materials.
Thursday, May 21: Recraft Your Résumé
Gain tips and insight on how to recraft your résumé with a solid summary statement and clear accomplishments that will get you noticed and get you the interview.
Tuesday, May 26: Conquer Your Cover Letter
Learn to customize each cover letter with an emphasis on building a bridge between what you know how to do, what the job requires, and what is most valuable to the employer.
Thursday, May 28: Interview Like a STAR!
Interviews can be stressful, even for the best of us. Learn to tap into a useful model that will help prepare you to ace an interview.
---
Guest Bio
Greg Stevens has a long history of career coaching in the museum field, committed to helping colleagues manage their careers and stand out in the field. Greg is co-editor (with Wendy Luke) of A Life in Museums: Managing Your Museum Career (AAM Press) and is currently principal of Purple Cow Career and Talent Development. From 2007-2017, Greg directed the American Alliance of Museums (AAM) Professional Development program, addressing career management, leadership development, and professional skills-building for museum colleagues. Prior to AAM, Greg held positions at the National Museum of the U.S. Army, Mid-Atlantic Association of Museums, National Building Museum, and Smithsonian National Air and Space Museum.
@DCGregStevens #museumsfromhome #museumcareers #purplecowcareers #vamuseums @VAMuseums @MidAtlanticMuse
REGISTRATION INSTRUCTIONS:
This is a complimentary program for VAM Members.
Please sign in to access your member benefit.


Registration required and space is limited.


After registering, you will receive the unique Zoom meeting links for each webinar in the series.


*Students in VAM's Virginia Certificate in Museum Management may obtain 1 credit in Career Development by attending this series (or at least five of the webinars in person.)