Back to Events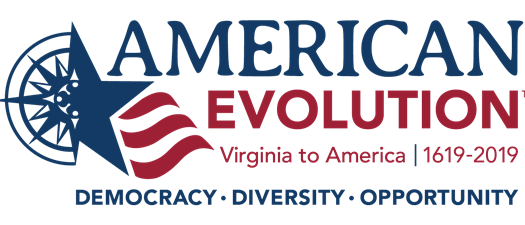 2019 Commemoration-Webinar
Partnering with the 2019 Commemoration, American Evolution
Thursday, February 14, 2019
10:00 AM - 11:00 AM (EST)
Event Details
2019 is here, but there is still time to partner with the 2019 Commemoration, American Evolution. Join our webinar to learn how your institution can become a part of the statewide effort to showcase Virginia's role in the creation of the United States and to reinforce the Commonwealth's leadership in education, tourism, and economic development. It's not too late! All museums, regardless of focus, are encouraged to leverage commemoration resources and networks to increase visibility and enhance your existing program ideas throughout the year.
Part of the session will focus on the upcoming Finale Month Grant Program. In November 2019, the 2019 Commemoration, American Evolution is inviting America to "Come Home to Virginia" for the Virginia Customs, Cultures, and Cuisine Festival. Local, regional, and statewide events during this Finale Month will highlight the customs, cultures, and cuisine of 400 years of Virginia history to create a contemporary experience for all ages. The 2019 Commemoration Finale Grant Program - administered by the Virginia Tourism Corporation (VTC) – will provide resources for Virginia museums and organizations to robustly participate in the commemoration during November 2019. The grant opens February 4 and will close on Friday, March 22, 2019.

1619 was the year of the first representative legislative assembly in the New World, the arrival of the first recorded Africans to English North America, the recruitment of English women in significant numbers, the first official English Thanksgiving in North America, and the development of the Virginia colony's entrepreneurial and innovative spirit. Commemorating these key events, which continue to shape America today, American Evolution has launched a series of signature events, education programs, statewide initiatives, legacy projects, and partner programming that will make 2019 special for visitors and Virginians alike. Please join us!
For More Information:
Physical Address: 301 North Sheppard Street / Mailing Address: 3126 West Cary Street #447
Richmond, VA 23221
804.358.3170
Presenters:
Amy Ritchie, Associate Director, Partnership Programs, 2019 Commemoration
Kristin Ritchey, Statewide Coordinator, 2019 Commemoration