Back to Business Members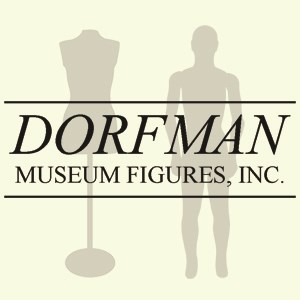 Dorfman Museum Figures, Inc.
Organization Overview
For over 60 years Dorfman Museum Figures has specialized in the creation of dynamic, life-sized Realistic Figures, and has sculpted over 800 head molds. Over the past 25 years we have developed and currently offer a broad line of inert Ethafoam Conservation Forms at different price points for display and storage of artifact uniforms, costumes, and garments. Beyond our standard Forms, we also build unique customized bodies and forms for both archival and non-archival materials.
Business
---
Business Type
Collections/ Conservation, Exhibit Design/ Fabrication, Other