Virginia's Top 10 Endangered Artifacts
The Top 10 Voting Competition is now CLOSED for 2022. Thank you for voting!

---
Can You Help Us With 10 More Successful Years?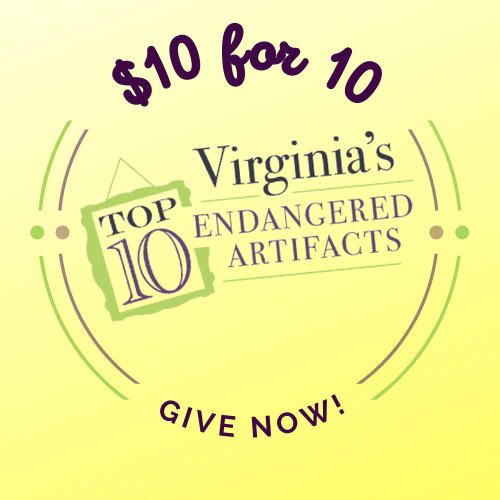 To mark the 10th anniversary of the Top 10, we are launching the $10 for 10 fundraising campaign. We encourage you to give a minimum donation of $10 or sign-up to give $10 monthly. Your gift will support significant, endangered artifacts at museums, libraries and archives throughout the Commonwealth and DC.
Your contribution of $10 or more will help bring attention to the unique artifacts in museum collections across the state and help conserve important pieces of Virginia history.