VAM Announces New Board Members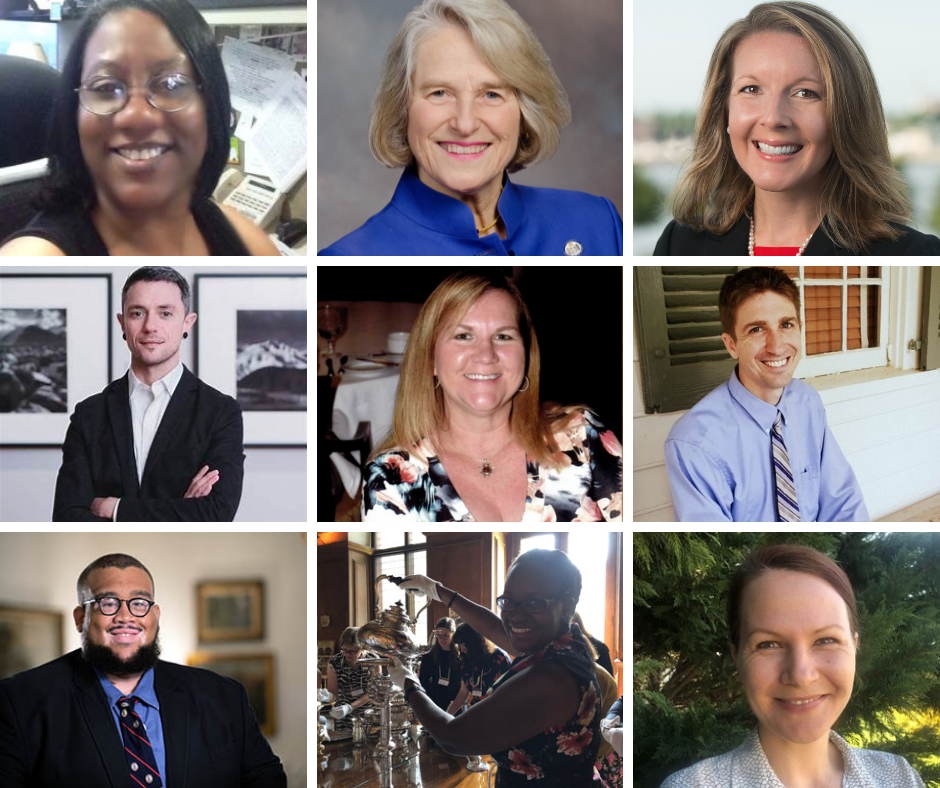 The Virginia Association of Museums (VAM) is honored to announce the addition of museum leaders, government officials, and partners to the association's Governing Council.
Joining VAM's leadership group during the 2021 Virtual Conference in March, were: Victoria Dietz, Vice President, The Curtis Group; Seth Feman, Deputy Director for Art & Interpretation and Curator of Photography, Chrysler Museum of Art, Norfolk, Virginia; Barbara Gruber, Ph.D., Assistant Director of Education, School Programs, National Air and Space Museum, Washington, DC; Samuel McKelvey, Executive Director, Menokin Foundation, Warsaw, Virginia; Cameron Patterson, Executive Director, Robert Russa Moton Museum, Farmville, Virginia.
Additional members were voted in during the July board retreat, to include: Christonya Brown, Coordinator for History and Social Science, Virginia Department of Education, Richmond, Virginia; Delegate Betsy B. Carr, Virginia House of Delegates, Richmond, Virginia; Kimberly Robinson, Staff Curator and Planner, Harpers Ferry Center, Harpers Ferry, West Virginia; and Dorette Sobolewski, Research Coordinator, Frontier Culture Museum, Staunton, Virginia.
Reflecting on the new members and projects underway that the Council will tackle over the coming years, including the association's initiatives to tackle challenges facing the museum field, training on diversity, equity, accessibility and inclusion (DEAI), and organizational strategic planning, VAM's Executive Director, Jennifer Thomas, notes, "I look forward to working with this amazing group of professionals to help Virginia's museums succeed!"
Find the complete list of VAM's Leadership
here.