Back to Directory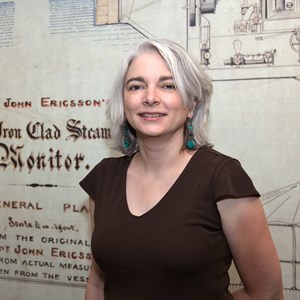 Anna Holloway
PhD
Museum Services Director
Alexandria Hunt
Collections Technician
Benjamin Thompson
Research Historian
Brittany Hild
Collections Technician
Diana Choi
Collections Technician
Emily Powell Bera
Collections Manager
Jessica Filson
Collections Specialist
Lindsey Wong
Collections Manager
Sarah Winner
Director of Collections Management
Business
---
Focus of Your Collection
SEARCH is the largest archaeology and cultural resources management company in the world, and SEARCH2O is the largest underwater archaeology program. Specializing in mega infrastructure projects and emergency response on land and water, SEARCH delivers high capacity cultural resource services directly to every region in the US and globally.

SEARCH offers a full suite of museum services ranging from collections management, to turnkey exhibitions and interactives, to interpretive and strategic planning. Our staff of trained museum professionals will bring their expertise from the public and private sectors to your project.
SEARCH's award-winning work includes the renovation of the Motor Vessel Mississippi IV from a working 130-foot riverboat into a public museum and website; the redesign of the United States Marine Corps Cultural Resources website; the Building 521 exhibit at the Naval Station Great Lakes Museum; the construction of the new Mound House museum in Fort Myers Beach; Exhibit design, collections management, and archival support for the new National Coast Guard Museum; Collections management support,and numerous displays, books, websites, and booklets for the Naval History and Heritage Command, Naval Facilities Engineering Command (NAVFAC), US Army Corps of Engineers, US Air Force, National Park Service, Department of Transportation, and other government and commercial customers.

Since 1993, SEARCH has completed more than 3,500 projects across 44 US States and 36 countries spanning five continents and three oceans. Commercial and government customers in the Energy, Power, & Renewables, Defense, Federal, Transportation, and Development markets have selected SEARCH for more than $300M in Prime contracts and $2.7B in Team contracts. SEARCH specializes in the full spectrum of cultural services related to Archaeology, Maritime Archaeology, Architectural History, History, Archives, Collections Management, Museum Services, GIS, Documentary Media, and Public Affairs. SEARCH's staff of 200 employees work from over 20 US and Guam offices to conduct 250 projects per year and deploy 20 or more field teams per week; SEARCH has the immediate capacity to exceed client and compliance requirements especially in regard to critical deadlines, high-profile missions, and remote deployments.
City or County